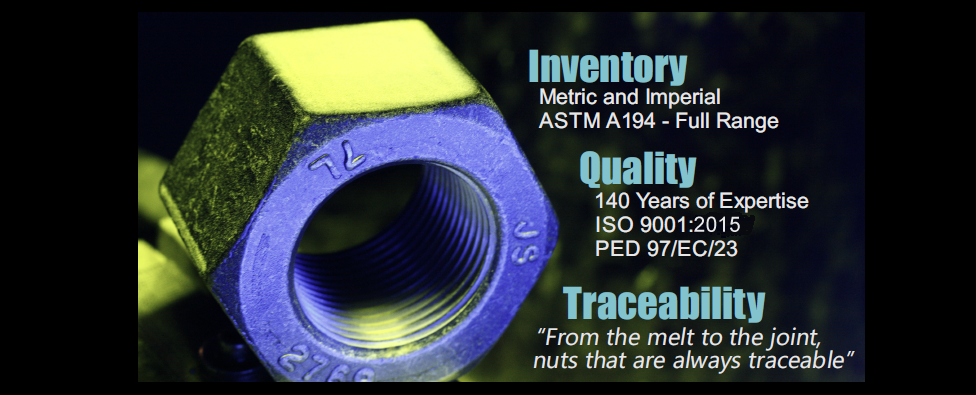 We are a dynamic company that adapts to the market needs by integrating the experience and the new technologies to serve with high quality, competitive products.




Johan Smit Fasteners is a manufacturer and supplier of steel nuts in the petrochemical, steel construction and energy market. We deliver these items utilizing our extensive inventory system and our manufacturing facilities specialized on nuts for all imperial or metric sizes. We have the ability to service special specifications per customer request. Our full traceable marking in our nuts is well known and accepted by the industry as an added value.




Our approved quality system, wide range of testing equipment and experienced personal ensure and support our stability in business relations and reputable name worldwide.




Finally reliability, flexibility, on-time delivery and quick response are our standards.